New Second Unit
Burlingame CA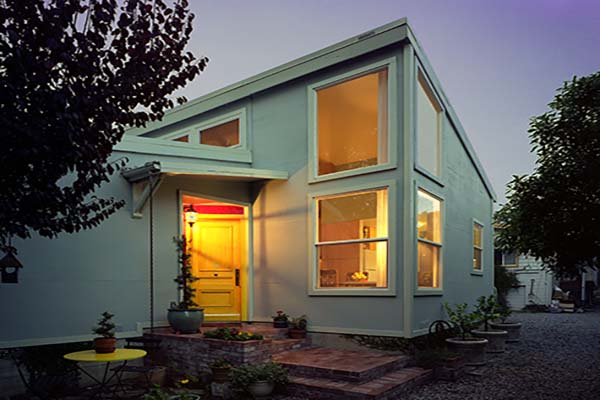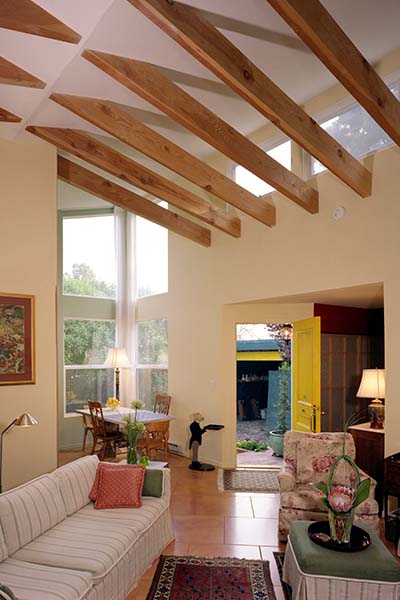 A new 900 sf detached second unit (ADU*) and carport is the result of careful negotiations with the local Planning Department. The new one-bedroom one bath home and art-studio for the Owner is located behind a pre-existing craftsman style bungalow. Generous use of glazing brings a wonderful daylit feeling to the space.
Even though the home is entirely surrounded by other structures, careful sizing and placement of the windows ensures a remarkable amount of privacy is maintained. The high sloped ceilings and exposed structure give the impression of a much larger home. There is a feeling of volume and spatial complexity rarely experienced in such a small space.
The Owner, who was involved in constructing the home, created numerous special finishes and details to complement the design:
The floor tiles are fabricated from stained medium density fiberboard (MDF).
The bathroom lavatory counter is fabricated from acrylic sheet that has been abraded to give a luminous, translucent feeling.
The wardrobe closet doors are custom made with rice-paper and wood. The panels are joined with a beautiful wire tied connection that demonstrates an uncompromising attention to detail.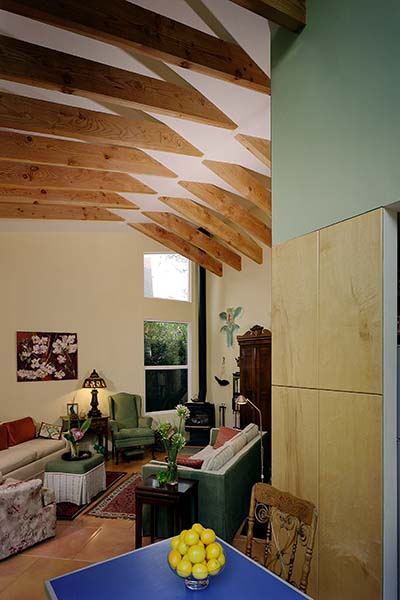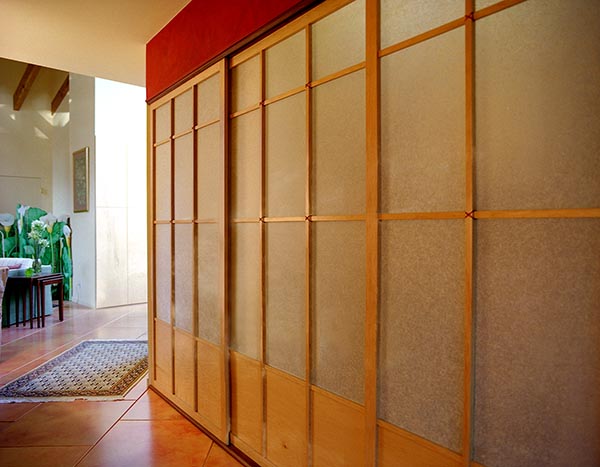 EASA Architecture:
Ellis A. Schoichet AIA
Structural Engineer:
Raleigh Engineering, Redwood City CA
Energy Compliance:
Calc24, Truckee CA
General Contractor:
Owner/Builder
Images:
Barbara Boissevain 2002
* ADU = 'Accessory Dwelling Unit'