New Hillside Home
San Carlos CA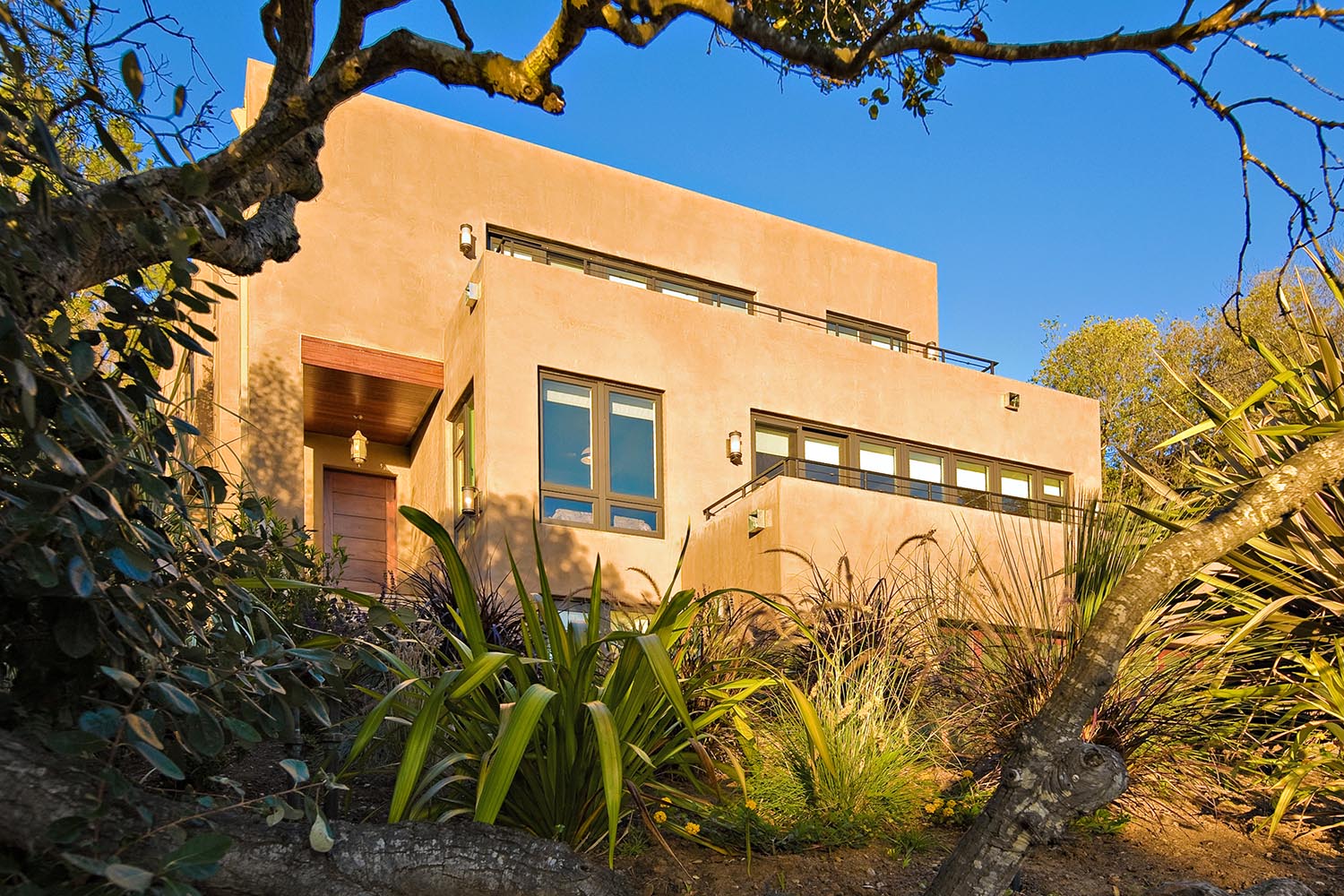 A new 4,520 sf (3,722 sf. living area) home carved into a steep hillside. The design strikes a careful balance between the competing demands of its narrow upslope site, preservation of neighbors' views, and a tightly controlled development envelope. Design Review and Planning entitlements required an extraordinary level of advocacy and tact, but the completed design successfully resolves all of the regulatory limitations and neighbor concerns into an elegant home that the Owners love.
Preservation of a non-conforming side setback drove the decision to incorporate part of a pre-existing wall into the new structure. This challenge was successfully met by a dedicated design and construction team. Other notable elements include a whole-house ventilation system in place of air conditioning, and preparation of rooftops and mechanical systems for future solar thermal and photovoltaic arrays.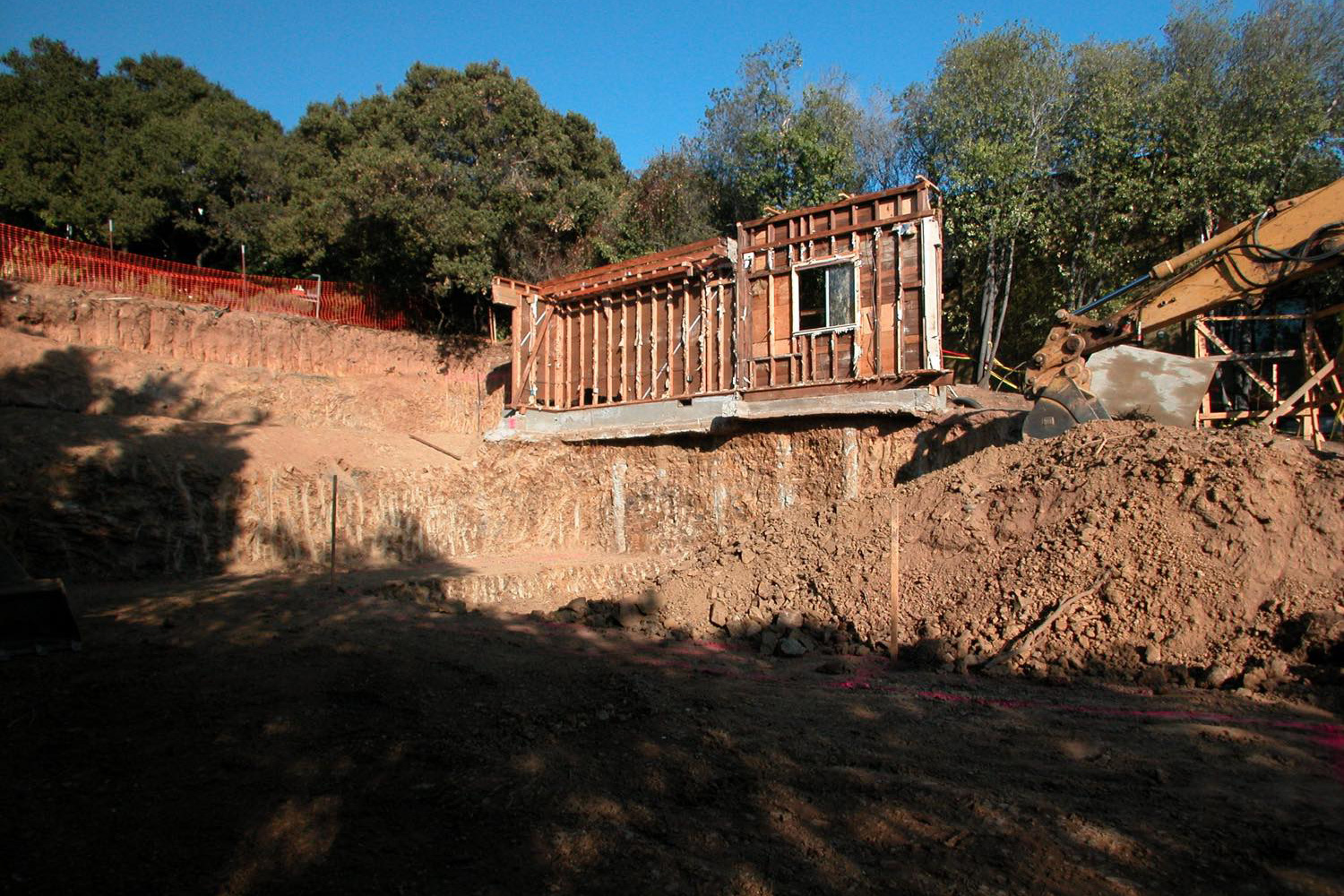 Preservation of existing side wall – Image by Architect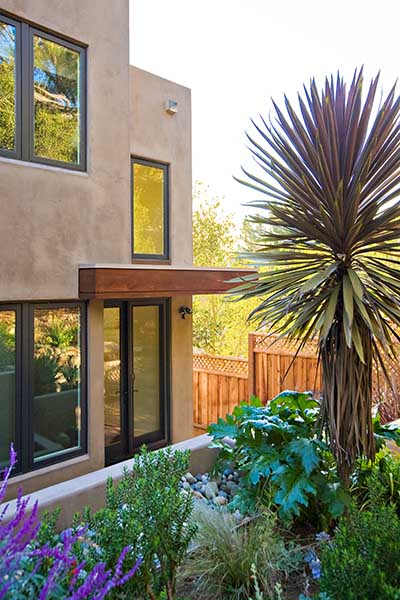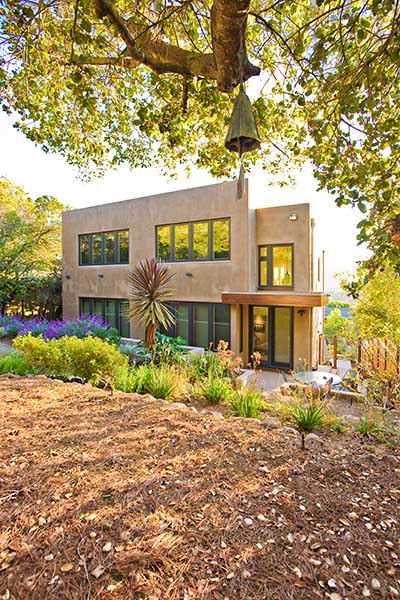 The layout is finely tuned to the Owners' lifestyle and entertaining preferences. Openness, transparency, and views are balanced with the need to view and enjoy a growing collection of art works. Opportunities for display are integrated into the design at every turn.