New Vacation Cabin
Pinecrest CA*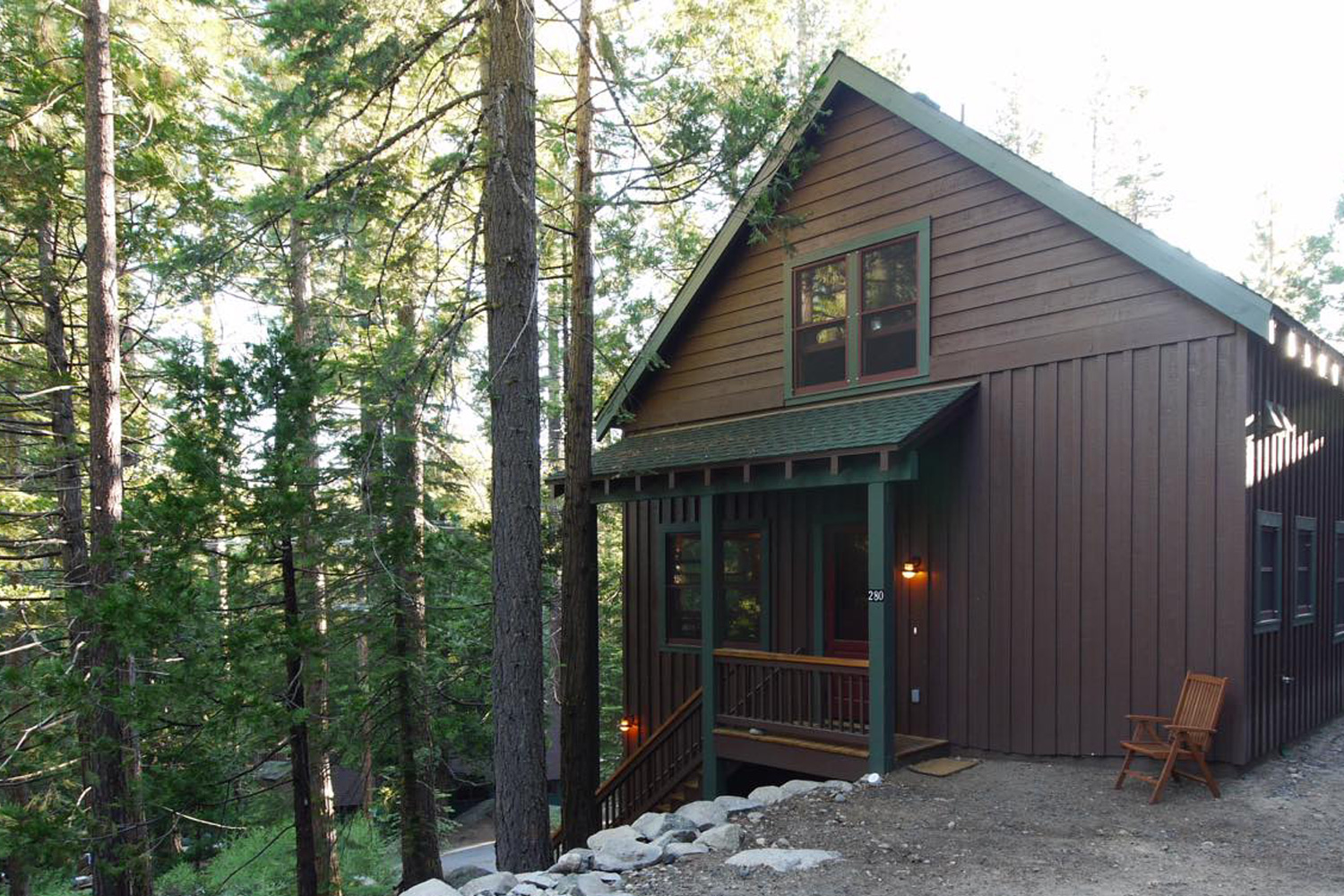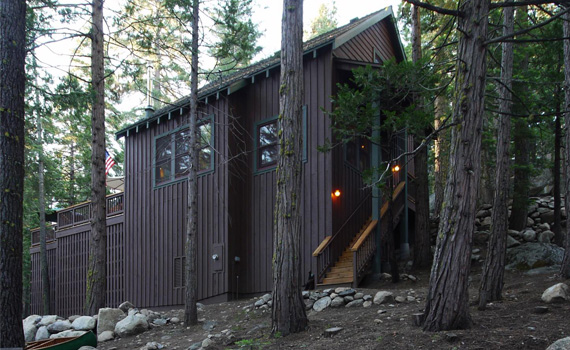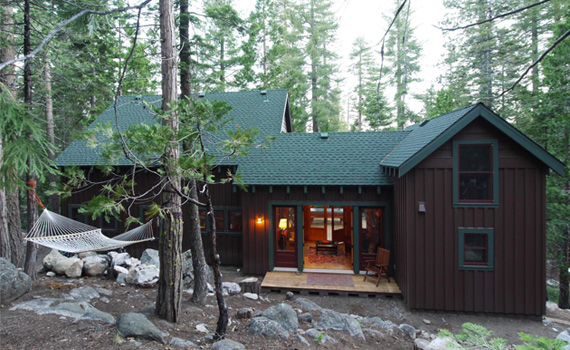 The cabin, set in the historic recreation community of Pinecrest, is administered by the US Forest Service. It replaces a beloved family retreat destroyed by fire in the Winter of 2008. The cabin is located above 5,600′ elevation in the Sierra Nevada near Yosemite National Park and the Emigrant Wilderness Area.
The design navigated a rigorous review process that requires all buildings to blend unobtrusively into the forested setting and conform to the rustic 'Forest Service' aesthetic. Working within these constraints, and inspired by the Owners' love of the old cabin, the new design is fine-tuned to the family's lifestyle and full of amenities missing from its spartan predecessor. Completed in Spring 2011, the all-new 1,319 sf cabin has already earned its place as the family's favorite getaway.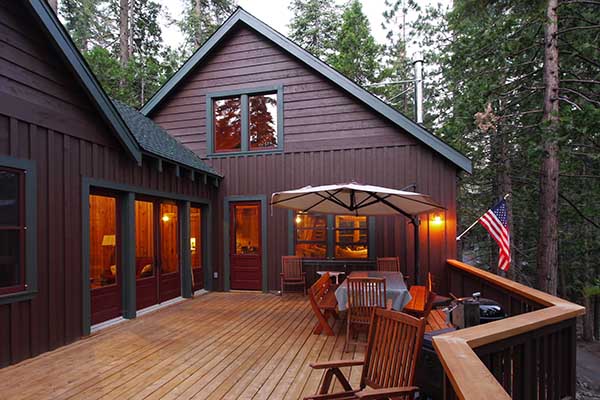 The main cabin has a steeply vaulted ceiling with exposed trusses and a generous sleeping loft. The casual vacation lifestyle is enhanced by an expansive outdoor living area on the deck, a four-season indoor/outdoor 'Games Room', and a 'Bunk-House' with its own bathroom and sleeping loft for the kids and their friends.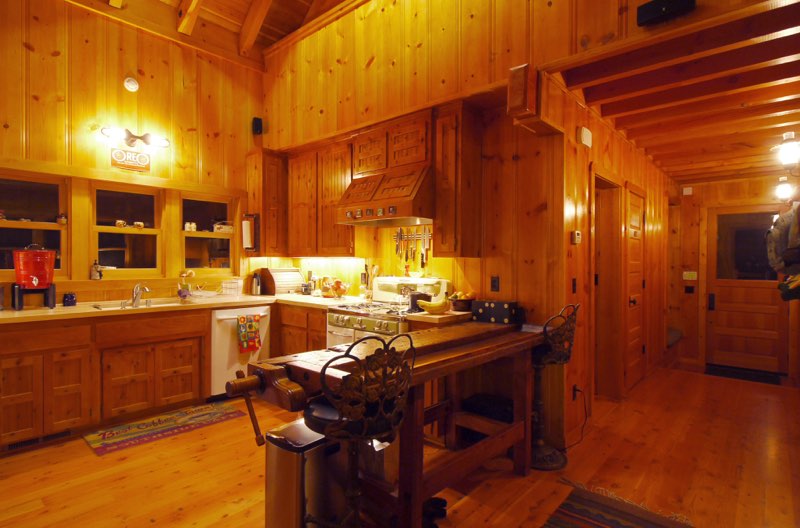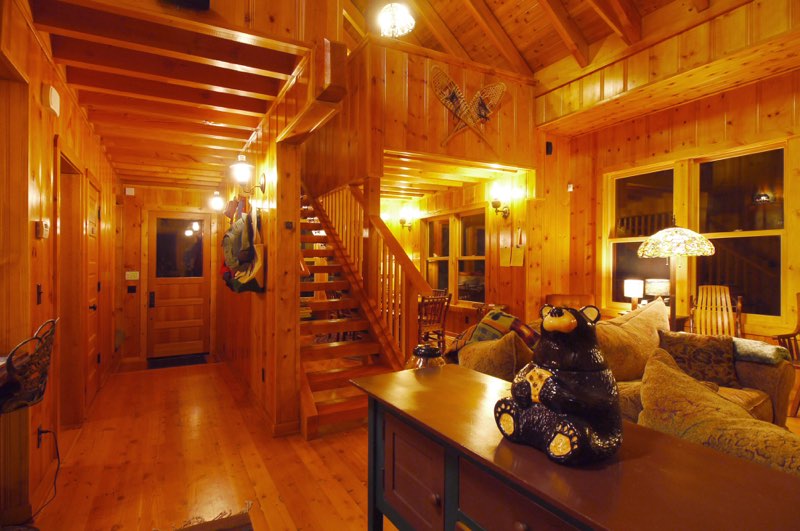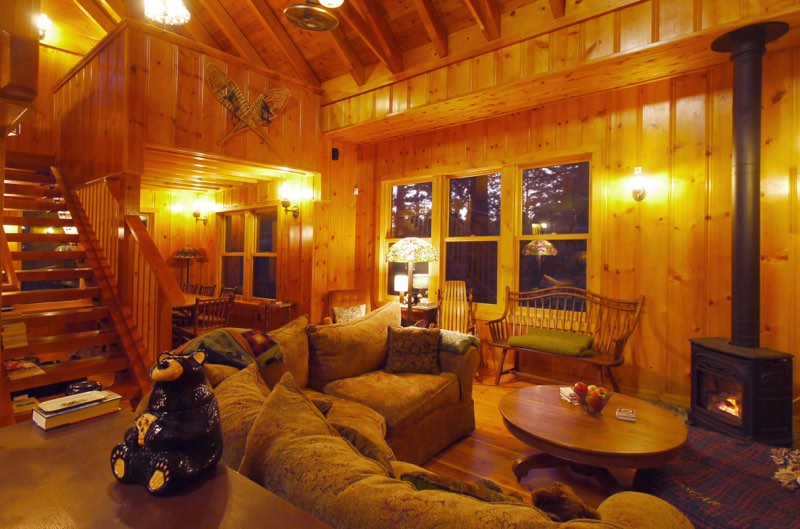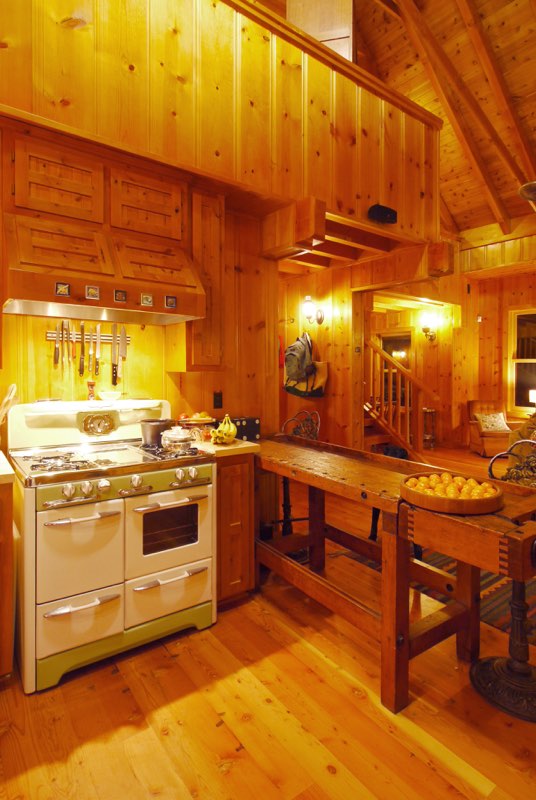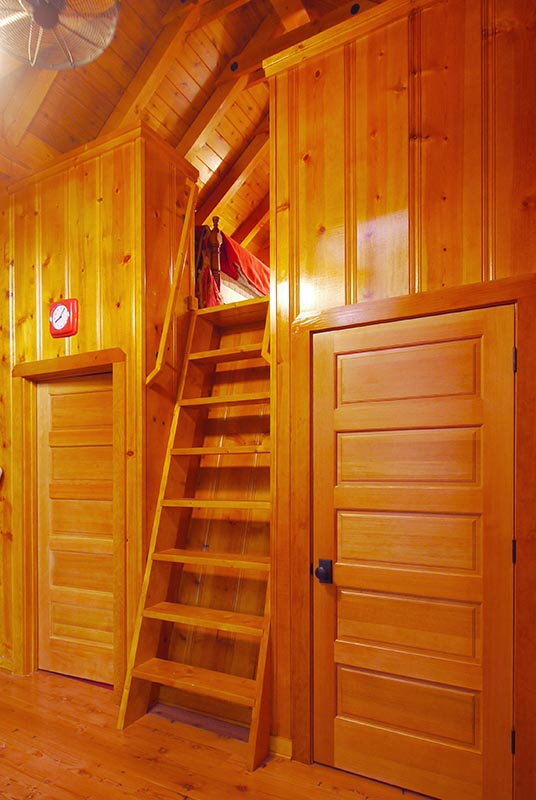 * Unincorporated Tuolumne County