Commercial Headquarters
San Carlos CA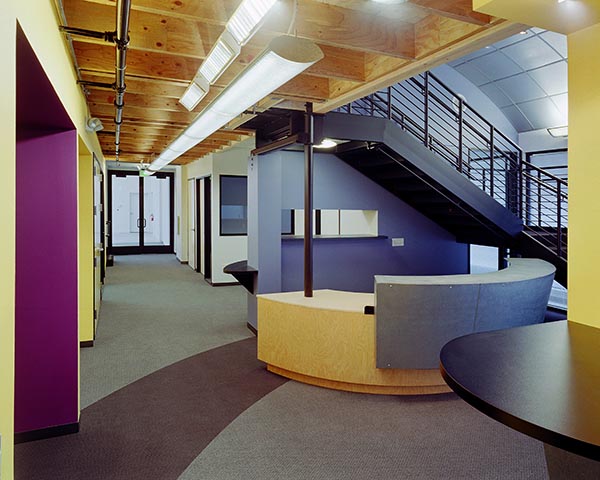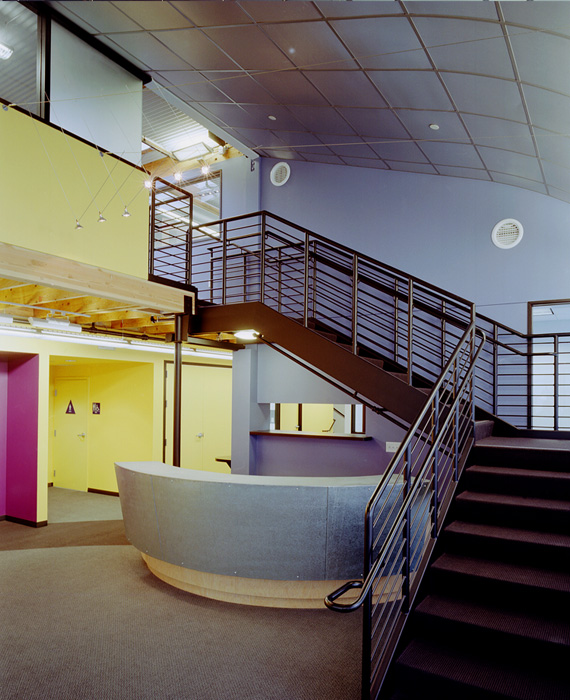 Printing by Design Offices
This 9,700 sf project began with complete removal of all pre-existing interior improvements. The new facility includes 2,160 sf of newly constructed second floor area within the existing building shell, and a completely new layout and look for the space:
The design makes use of exposed structure and industrial materials to create a dynamic architectural statement within a typical tilt-up type structural shell.
Large skylights are cut into the roof to illuminate the new spaces.
A two story entry lobby with a custom reception desk highlights one of several dramatic spaces.
The Owner's teamwork concept is a central element in the design. The second floor office areas feature a radial design illuminated from above with a 27 ft long skylight. The shared open offices radiate out from a centrally located collaborative work area.
EASA Architecture:
Ellis A. Schoichet AIA
Structural Engineer:
Mike Mahmoudian & Associates, Burlingame CA
Interior Design:
Ellis A. Schoichet AIA with Patty Owyang Design Studio
General Contractor:
Hallmark Construction, Santa Clara CA
Images:
Marco Zecchin 2002